Monday, August 27, 2007
No leopard prints here.....yet!
"Unley Barbie"
This collagen injected, rhino plastic Barbie wears a leopard print outfit and drinks cosmopolitans while entertaining friends. Xenical prescription available as well as warehouse conversion condo.
& for a laugh.
" Salisbury Barbie"
This Barbie now comes with a stroller and infant doll. Optional accessories include a Centrelink life member form and bus pass. Gangsta Ken and his 1979 Commodore were available, but are now very difficult to find since the addition of the infant and a 10% off sale at Supercheap.
Posted by

Edie
at 2:46 AM
10 comments:

Sunday, August 26, 2007
Posted by

Edie
at 2:17 AM
1 comment: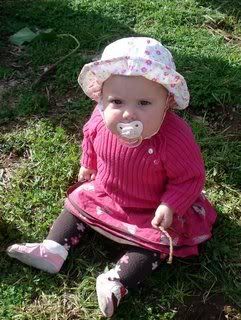 I'm finally back in Adelaide, it feels so unreal.
The kids had a ball exploring the new yard and neighbour this week,
I'll post more pictures after this of our walk and "burb".
Raphaela & Bruno also had fun covering Teddy in weeds from the garden today.
Of course when Raphaela saw my reaction she had to copy as well !
Posted by

Edie
at 2:10 AM
No comments: